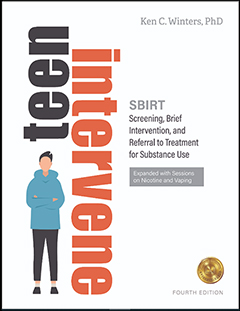 Become an Expert Teen Intervene Facilitator
Two-Day Virtual Training
All trainings are held 10 a.m.-4:30 p.m. Central
2024
February 6-7
2024
August 13-14
Cost is $1,195/participant for training and curriculum bundle plus free shipping. Taxes still apply.
Call 1-800-328-9000 to register.
11 CEs available
What happens when evidence-based teen prevention curriculum lands in the hands of trained, passionate facilitators?
Young people are inspired to become their own agents of change. They see the reality of unhealthy choices and the freedom in living a substance-free lifestyle. Designed expressly for teens ages 12-19, the fourth edition of Teen Intervene does just that—especially when administered by effectively trained facilitators.
I've purchased Teen Intervene. Why do we need specific training?
Just like teachers wouldn't hand students a study guide without providing in-depth instruction and guidance, Hazelden Betty Ford wants to ensure you're prepared to deliver this curriculum with expertise, power and inspiration.
During our Teen Intervene training, Stacey Wisniewski, senior prevention specialist and supervising field officer, will walk participants through the curriculum step-by-step. At the end of this live event, you'll feel fully equipped to administer this program, providing skill building, experiential learning and detailed insight to today's at-risk youth.
Training Objectives
Recognize the difference between the standard Teen Intervene module and the new Teen Nicotine Module, and know when to administer each
Define the unique impact that vaping, nicotine, alcohol and other drugs have on the adolescent brain and adolescent development to change perception of low risk
Increase your confidence and competence at communicating that knowledge effectively during the Teen Intervene intervention
Recognize how to practice Motivational Interviewing (MI) skills with fidelity as you administer the Teen Intervene intervention in school or clinical setting
Practice skills necessary for competent and effective administration of the Teen Intervene,Brief Intervention, and Referral to Treatment for Substance Use (SBIRT) approach
I haven't purchased Teen Intervene. What is it?
The fourth edition of Teen Intervene provides an easily administered SBIRT program that helps teens self-identify a substance use disorder, provides a brief plan for intervention and guides the teen to treatment. Tested, time-efficient and evidence-based, the program is ideal for education, mental health, youth treatment and juvenile justice settings.
The goal of Teen Intervene is to help youth become their own agent of change by:
Deciding for themselves the pros and cons of use
Identifying the reasons why they use
Learning new skills that promote a substance-free lifestyle and other healthier behaviors
Taking responsibility for self-change
The fourth edition of Teen Intervene has been expanded to:
Include an additional full module to comprehensively address nicotine and vaping using research-informed methods
Discuss teens' low perception of risk and the actual health effects of vaping and cannabis use
Use gender-neutral language
Thank you for your interest in the Teen Intervene program training. Even more, thank you for your commitment to helping young people in your community. To learn more about the training and customization options, please fill out the form and a Hazelden Betty Ford representative will contact you shortly.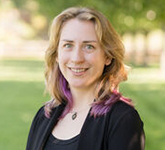 About the Trainer
Stacey Wisniewski, senior prevention specialist and programming manager, holds bachelors and master's degrees from Arcadia University, and joined Hazelden Betty Ford's Prevention Solutions team in 2016.
Wisniewski regularly provides engaging student education, adult training and consultation services around the world, as well as serving as a mentor for her colleagues in Prevention Solutions. She has developed and facilitated many virtual training workshops. When she is not traveling for Prevention Solutions, Stacey works with groups and individuals on maintaining a spiritual path to recovery from addiction.
Questions, ADA requests or grievances can be emailed to MTripp@HazeldenBettyFord.org
Participants completing entire program based upon attendance reports will receive post-test and evaluation emails after 2-3 business days. Credit certificates are issued automatically via email upon successful completion of post-test and evaluation.


CEs available to counselors (LPC, LCPC), social workers (MSW, LMSW). CEs not offered to psychologists, but school counselors with the previous credentials will qualify.


The Hazelden Betty Ford Graduate School of Addiction Studies, provider #1487, is approved to offer social work continuing education by the Association of Social Work Boards (ASWB) Approved Continuing Education (ACE) program. Organizations, not individual courses, are approved as ACE providers. State and provincial regulatory boards have the final authority to determine whether an individual course may be accepted for continuing education credit. The Graduate School of Addiction Studies maintains responsibility for this course. ACE provider approval period: 11/22/2020-11/22/2023. Social workers completing this course receive up to 11 continuing education credits for entire training.


The Hazelden Betty Ford Foundation is recognized by the New York State Education Department's State Board for Social Work as an approved provider of continuing education for licensed social workers #SW-0529.


The Hazelden Betty Ford Graduate School is approved by the American Psychological Association to sponsor continuing education for psychologists. The Graduate School maintains responsibility for this program and its contents.


The Graduate School is an NBCC-approved Continuing Education Provider, ACEP # 6547, and may offer NBCC-approved clock hours for events that meet NBCC requirements. The ACEP solely is responsible for all aspects of the program.


The Graduate School is approved to provide continuing education by CAADE Provider # CP20 975 C 0325, CCAPP Provider Number 1N-88-860-1123, CADTP provider # 125, and CA BRN CEP 16722.


Participants are required to keep their certificate for a minimum of six years. For information about this continuing education program, please contact the Hazelden Betty Ford Graduate School of Addiction Studies, P.O. Box 11 CO9, Center City, Minnesota 55012, 651-213-4538.