Our National Outreach sales representatives are ready to help you in the lifesaving work you do. They're knowledgeable in Hazelden products and well-versed in the needs of prevention, treatment, mental health and criminal justice providers. And they'll listen to your needs, ask questions about your practice, and suggest products that could fit your practice. They can also help you customize a complete solutions package that will include curriculum, training and assistance in grant opportunities.
Select your region below: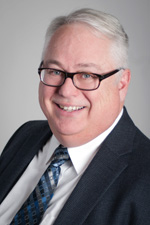 Mark Cummings
Executive Director Publishing Sales and Market Development
Phone: 651-213-4487
FAX: 651-213-4044
---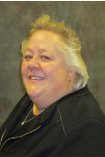 Lisa Lessard
Director of Publishing Sales
1-800-328-9000, ext. 4654
FAX: 651-213-4044
---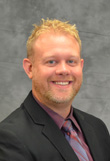 Bobby Christensen
Manager of Sales Support and Account Management
1-800-328-9000, ext. 4909
FAX: 651-213-4044
---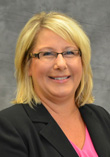 Jill Grindahl
Director Consumer Sales and Marketing
1-800-328-9000, ext 4390
FAX: 651-213-4044.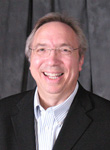 Jack G. Hartman
Sales Manager - Northeast Region
Connecticut, Delaware, Maine, Massachusetts, New Hampshire, New Jersey, New York, Pennsylvania, Rhode Island, Vermont, West Virginia
International Region: Manitoba, New Brunswick, Newfoundland, Northwest Territory, Nova Scotia, Nunavut, Prince Edward Island, Quebec, Saskatchewan, Yukon Territory
1-800-328-9000
, ext 4661
FAX:
651-213-4044.
Please feel free to
Schedule a Meeting
with me.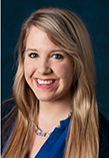 Tashina Raygor
Sales Manager - Southeast Region - Higher Education and MyStudentBody
Alabama, Colorado, Florida, Georgia, Maryland, North Carolina, South Carolina, Tennessee, Virginia, Washington DC
International Region: Africa, Asia & Pacific, Europe, Middle East
1-800-328-9000
, ext 4644
FAX:
651-213-4044.
Please feel free to
Schedule a Meeting
with me.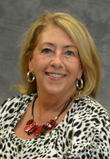 Debra Hemphill
Sales Manager - Northwest Region
Alaska, Arkansas, Idaho, Kansas, Minnesota, Missouri, Montana, Nebraska, North Dakota, South Dakota, Texas, Washington, Wyoming
International Region: South/Latin America and Thailand
1-800-328-9000
, ext 4937
FAX:
651-213-4044.
Please feel free to
Schedule a Meeting
with me.

Christine Massey
Sales Manager - West Region
Arizona, California, Hawaii, Louisiana, Mississippi, Nevada, New Mexico, Oklahoma, Oregon, Utah
International Region: Alberta, British Columbia
1-800-328-9000
, ext 4923
FAX:
651-213-4044.
Please feel free to
Schedule a Meeting
with me.
---
The Hazelden Betty Ford Foundation is a force of healing and hope for individuals, families and communities affected by addiction to alcohol and other drugs. As the nation's leading nonprofit provider of comprehensive inpatient and outpatient addiction and mental health care for adults and youth, the Foundation has treatment centers and telehealth services nationwide as well as a network of collaborators throughout health care. Through charitable support and a commitment to innovation, the Foundation is able to continually enhance care, research, programs and services, and help more people. With a legacy that began in 1949 and includes the 1982 founding of the Betty Ford Center, the Foundation today is committed to diversity, equity and inclusion in its services and throughout the organization, which also encompasses a graduate school of addiction studies, a publishing division, an addiction research center, recovery advocacy and thought leadership, professional and medical education programs, school-based prevention resources and a specialized program for children who grow up in families with addiction.